There are many ways to create a consistent source of passive income. One of the options that is gaining in popularity among would-be entrepreneurs can be found at your local ATM. That's because people just like you are getting into the money distribution business.
Think about it, ATM's are everywhere these days. We all need cash at some point and when the bar or that record store won't take your credit or debit card, it's time to look around for the nearest cash machine.
ATM businesses fill a specific purpose and they can be lucrative if you put some real thought and planning into them. Sure, banks have monopolized the ATM game as they offer convenient machines to their account holders on every corner of the city.
But what about those areas where there are fewer banks to be found? Even some stores will allow a third party to come in and place a machine in their establishment so customers don't have to walk out of their store or restaurant to find a cash machine.
That's where your passive income comes in. ATM business owners will typically rent an ATM machine, find a great location, and charge anyone who uses the machine to complete a transaction a small fee. If you get enough customers swiping their ATM cards on a daily basis, those fees can start to add up to big bucks.
Sound good so far? Then read on, as we discuss the basics of creating an ATM business as a means for collecting passive income.
Devising a Plan
If you're starting a business, you will need to put together a business plan. This is especially true if you hope to raise working capital to invest in your business. You will need to convince others that you know what you're doing and you have a sound strategy for your enterprise.
Every good business plan outlines the amount of money you intend to invest, where and how you plan to get the money, and the specifics of the business itself. In this case, that should include securing the ATM machine, the ATM locations you plan to install your machine or machines, and all of the expenses related to the business. These can be everything from startup costs to insurance expenses and all of the various other costs in between.
The ATM Machine
This is the heart of your endeavor. Without it, you do not have an ATM business. So that means you need to put a lot of consideration into acquiring one. You have some options as to how you might go about getting your ATM machine.
Those options boil down to two simple categories: you can rent or you can buy. Renting the machine involves entering into a lease agreement with someone who owns it. Some first-time entrepreneurs will opt for a rental because it helps to keep their startup costs down.
But this isn't always the case, as a lease arrangement could end up costing more in the long run.
First things first, you need to decide what kind of machine you want to acquire. A basic machine will have fewer bells and whistles and cost less. Something newer and more technologically advanced will likely cost more and that means a higher payment. But with a rental, you're paying a monthly rental fee for the machine and that can range based on the machine you wish to acquire.
Over time, however, those rental fees may just add up to more than you might have paid had you bought a machine outright.
A purchase of an ATM machine can run as much as $5000 or more for something new and innovative. Less for older models. But if you plan to spend this much money up front, you may need to figure out a financing option if you don't have the money yourself to put up. Paying off a loan may also be more than you would pay if you rented a unit at an affordable monthly price.
You see how your options can vary? That's why you need to develop a good business plan and do your homework as to the kinds of machines that exist.
Location Selection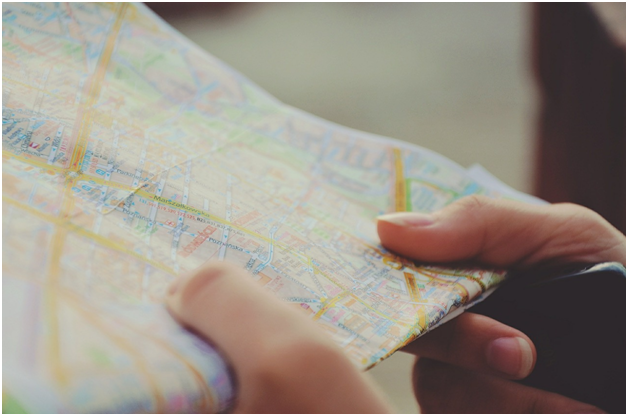 Where you put your ATM machine can have a tremendous effect on whether or not the business succeeds. This will require you to do some more research as to the regions where ATM machines are less accessible. City centers are good for potential customers and heavy foot traffic, but you may be competing with tens of other machines in the area.
Rural sections will likely have fewer competing ATM's but less potential customers. So it can be a tightrope walk to finding the best possible location.
You also need to find a location that is safe and won't make your customers feel uncomfortable using your machine. If your ATM machine is in a dark corner without much lighting and out of sight from busy thoroughfares, your customers may not know it's there.
Those who do use it could be at risk for criminals lying in wait ready to mug the next person who takes out $100. So do your research and choose wisely.
Insurance Policy
Every good business owner needs to purchase protective insurance to keep their business safe and secure. ATM's are rife with potential security concerns, not just to your customers who could get robbed in a dark alley. Thieves may decide to bypass the one on one confrontation and try to steal the entire machine itself.
ATM's are full of money and while good machines will have theft deterrence measures to keep the bad guys at bay, you may sustain a loss regardless. That's why you need to insure your machine to protect your investment. Should something happen and you suffer any kind of loss or you are sued by anyone injured by the use or presence of your ATM, you know you are covered by a good policy.
That's right, you need to do more research and weigh your options as to the best policies and the lowest premiums so your ATM business remains a steady source of passive income for as long as you own it.