The joy and rewards of pet ownership are countless. Owning a pet can greatly enrich our lives and can be a welcome addition to any family. They grow up with us and can make a house feel like a home. However it would be foolish to think that owning a pet is always easy. It can be hard work, expensive, sometimes sad and often a chore. And we must always remember that we need to be responsible and show animals care and respect.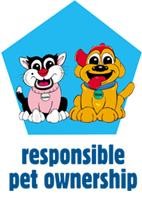 Advantages of Pet Ownership.
The advantages of owning a pet are numerous. Dogs will encourage us into exercise whilst cats can be calming. Companionship and the love they give can help depression sufferers. Children growing up with a pet can learn about animal care, responsibility and kindness. When deciding whether we are ready for a pet we must always do some fairly thorough research. The RSPCA is a trusted source which has a great deal of information available for prospective pet owners.
Another consideration when choosing a pet is where to obtain your animal. Buying from a trusted breeder is always recommended. See a cat or dog with both parents, check any paperwork and again do your homework. There are of course many rescue centres and charities with unwanted or abandoned animals which are desperate for a loving home.
The Pitfalls of Pets.
Cats will need regular worming, flea treatment, neutering and injections and it is important to ensure that you have a Cattery Cheltenham way such as https://www.catterycheltenham.co.uk/ that is able to care for your cat when you are away on holiday. Dogs require the same, and many long haired breeds will need grooming also. Dogs will of course need regular walks. The length and frequency will depend upon the breed. A boisterous Collie will run for hours a day. A Jack Russell terrier may not cover as many miles, but will have boundless energy and will seem to never tire. Not only will they need exercise, but many dogs will not tolerate being left home alone all day while owners are out at work. There are many dog walking businesses which are thriving in the current climate. With the majority of adults now out at work, there are large numbers of dogs which need a midday walk and feed.
Battersea Dogs and Cat Home also has information available for any potential owners. It may be a little alarming to see how costly and time consuming owning a pet can be, but it is far better to do your homework before taking on such a commitment, rather than blindly taking on the commitment only to end up having to re-home an animal because it doesn't fit into your lifestyle.
Even though owning a pet can be wonderful, it isn't for everyone. You need time, patience, understanding and occasionally deep pockets. Spending time considering if taking on an animal is the wisest choice for you is never time wasted, and will ultimately ensure that you and your chosen pet will have a long and happy future together.